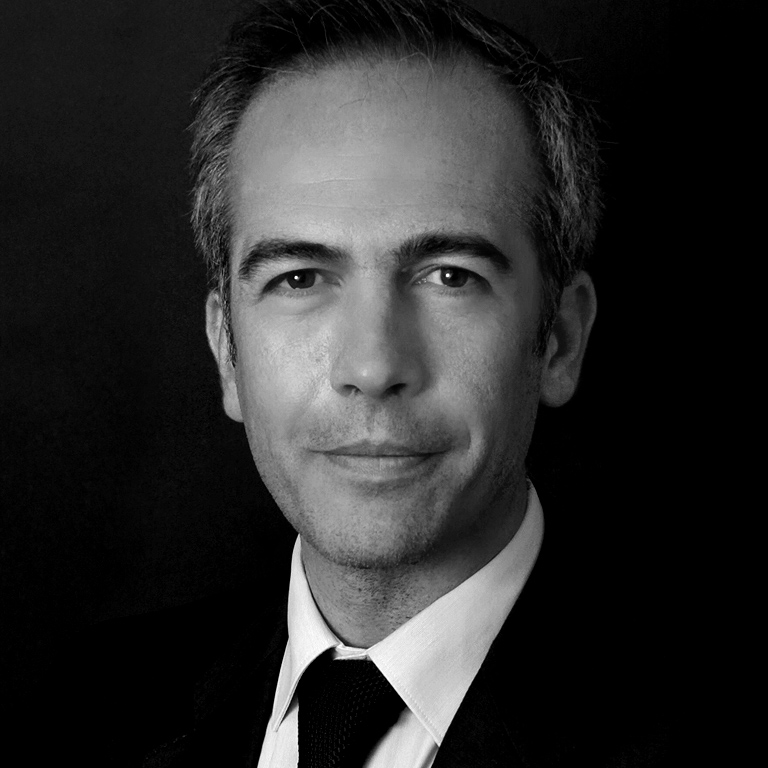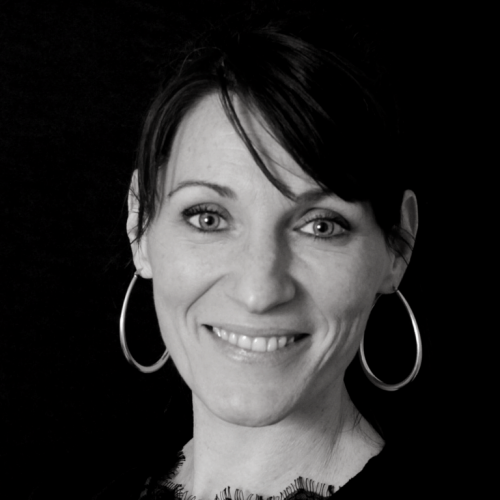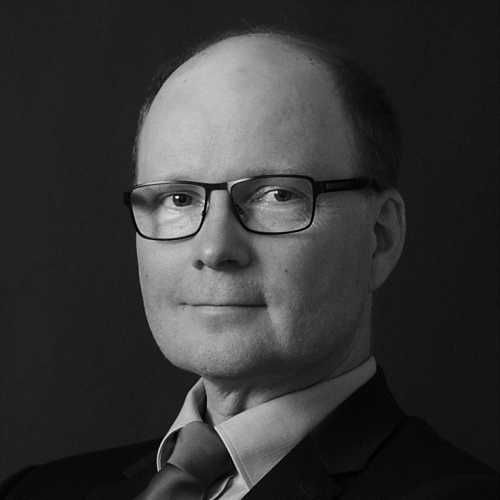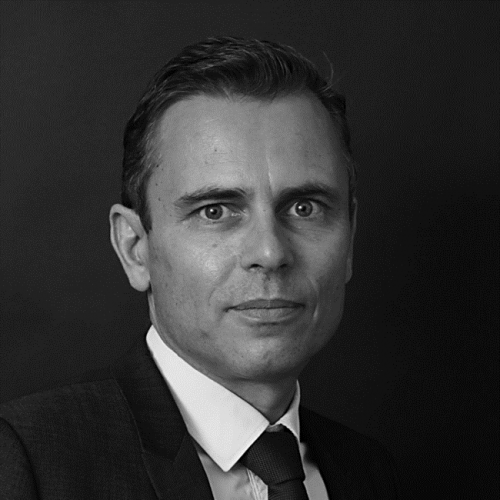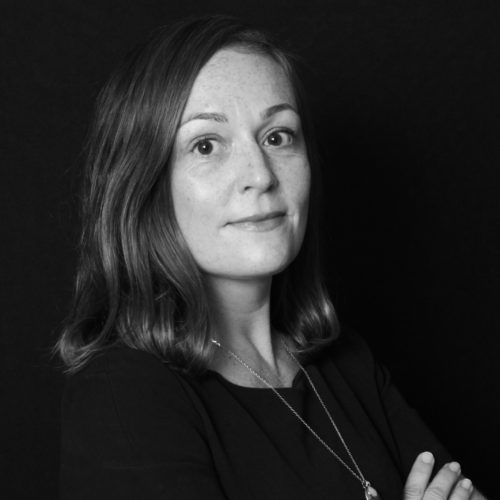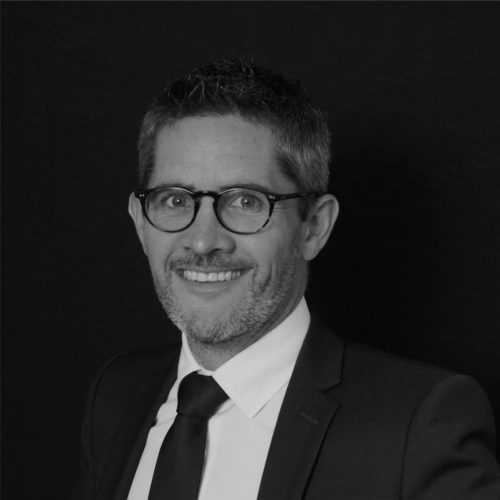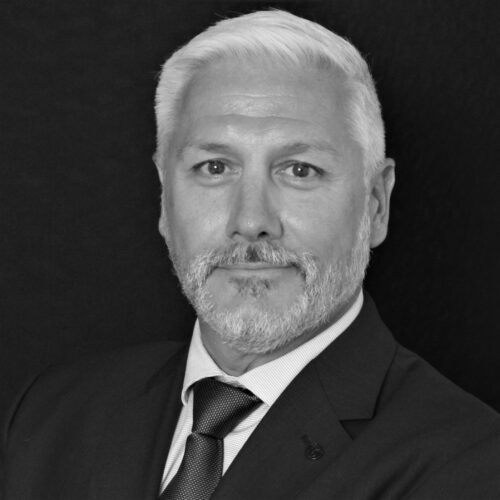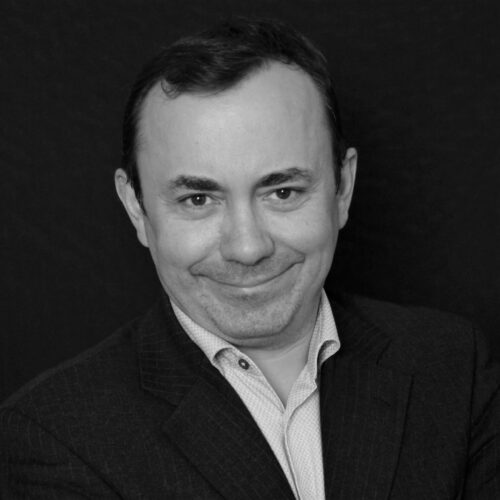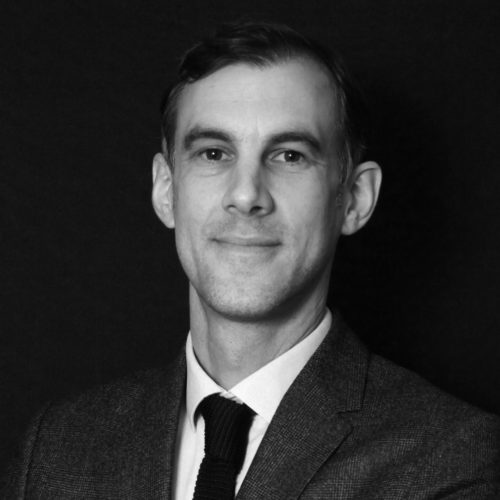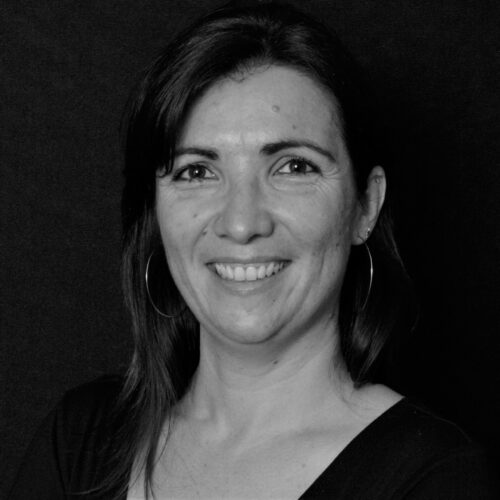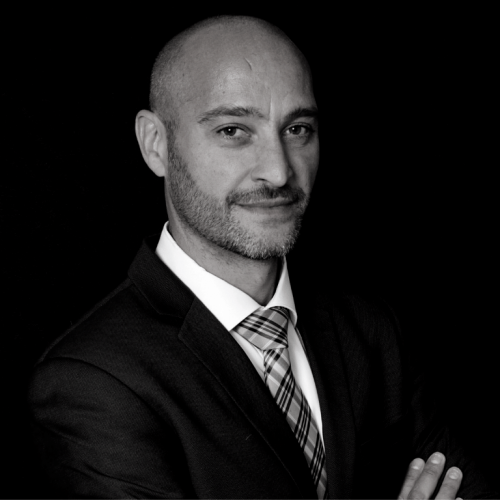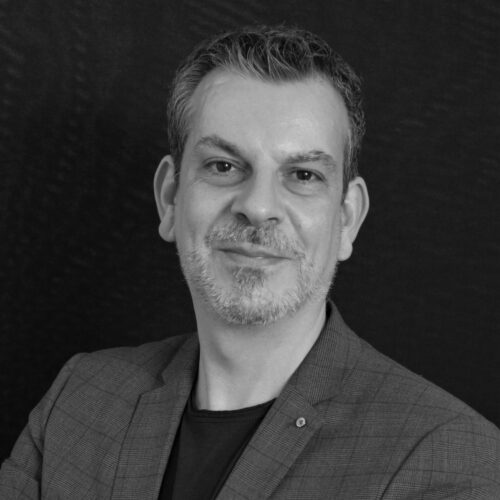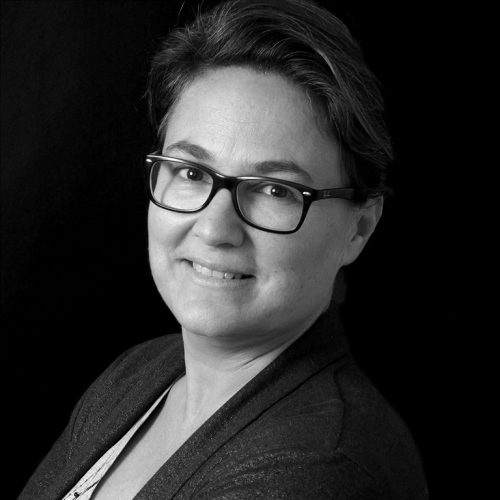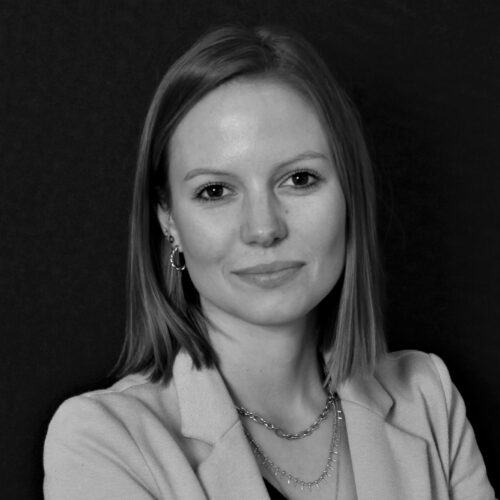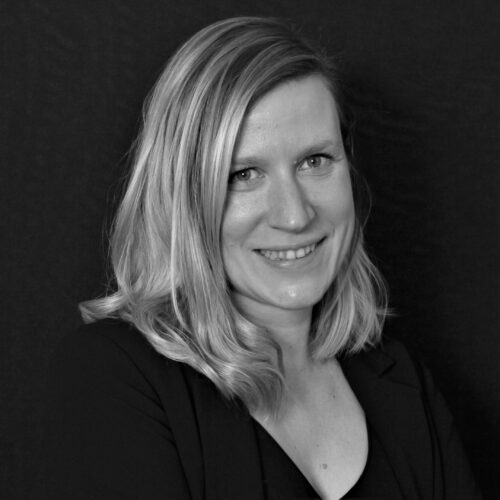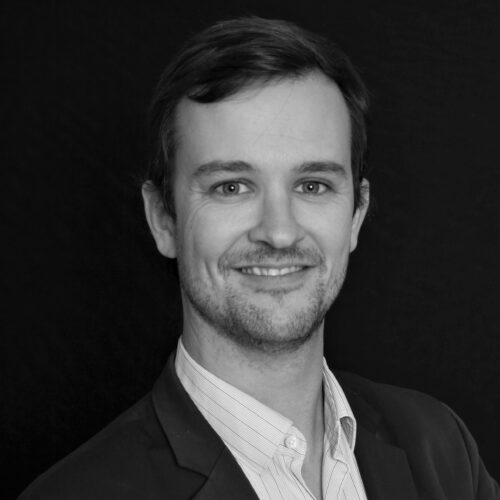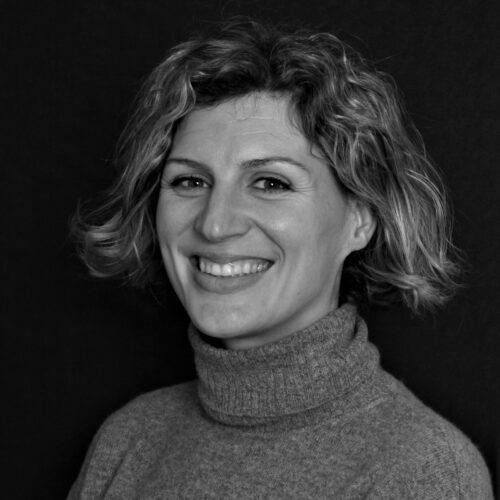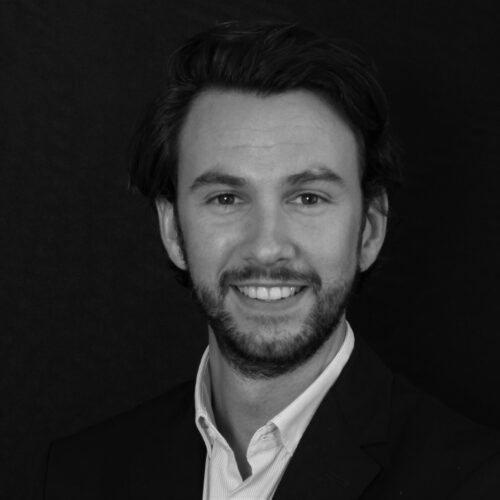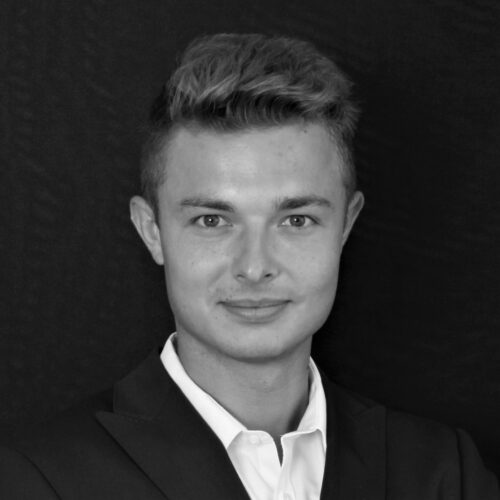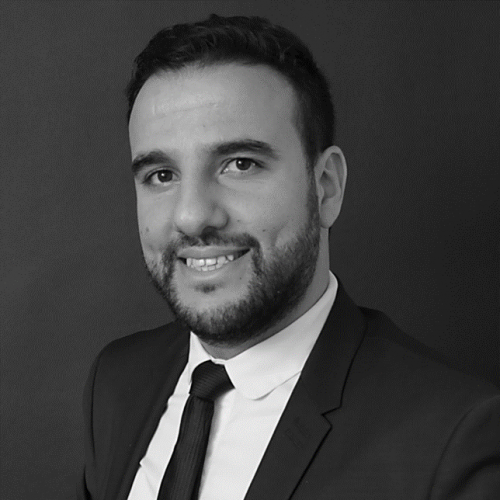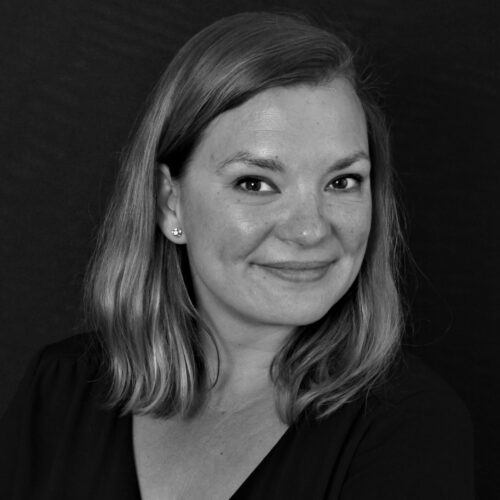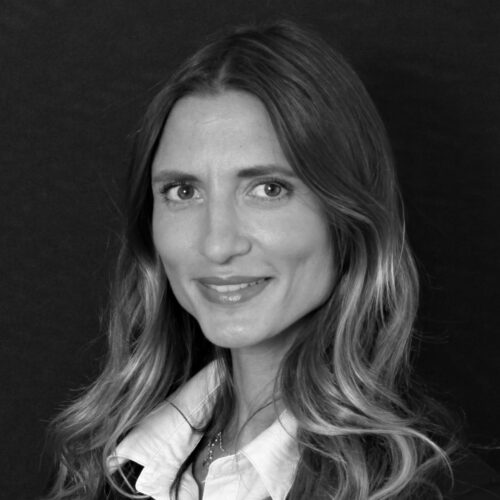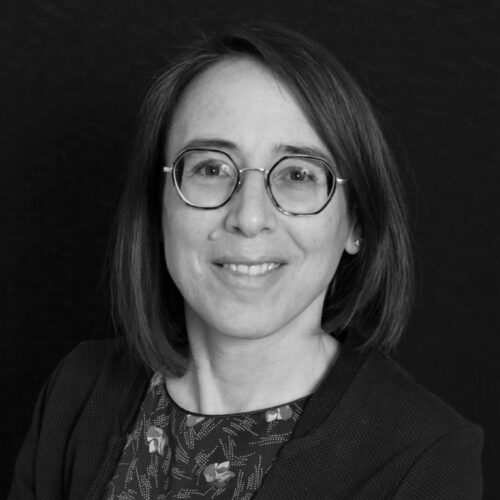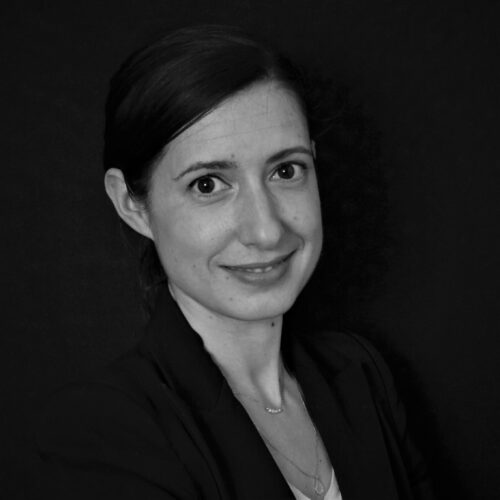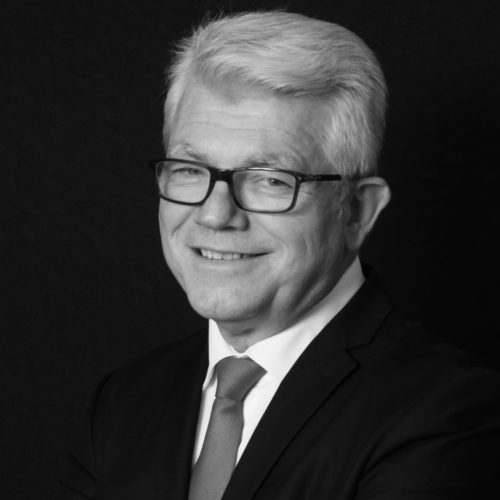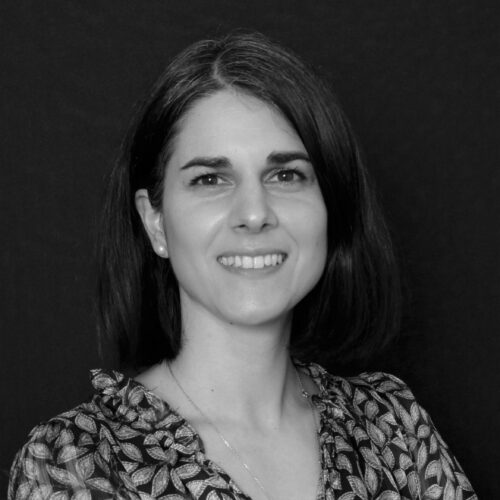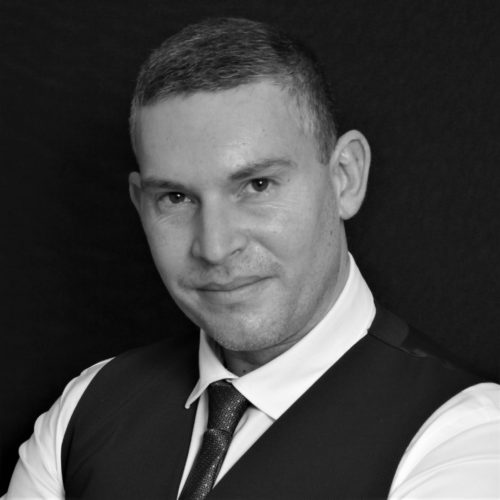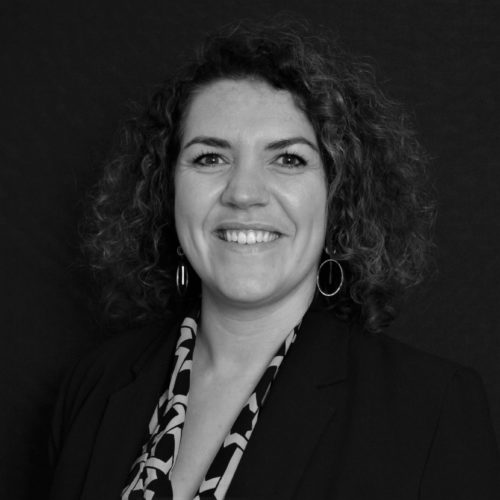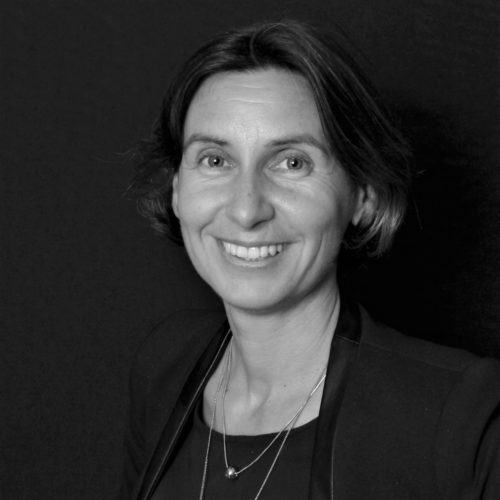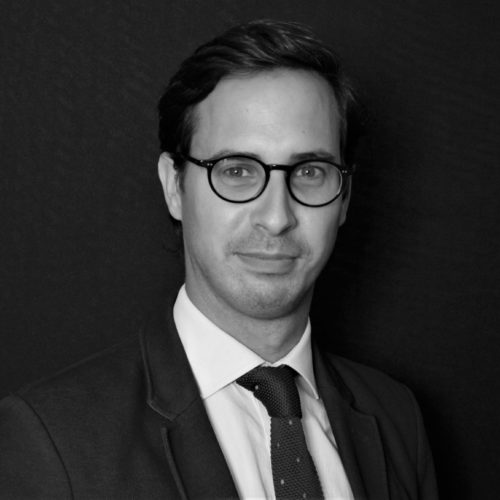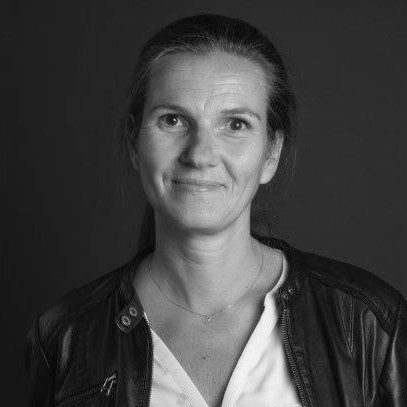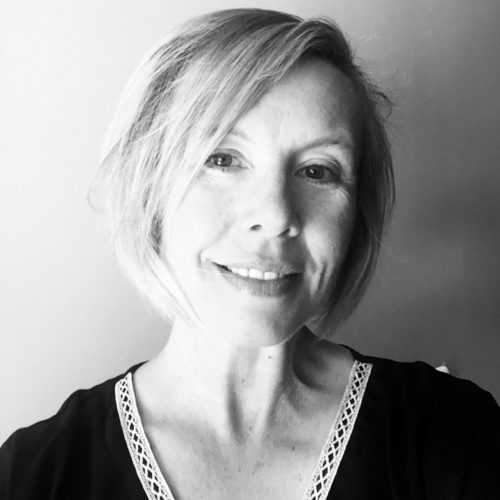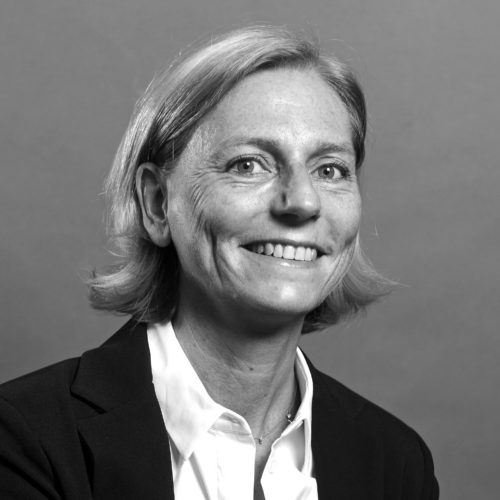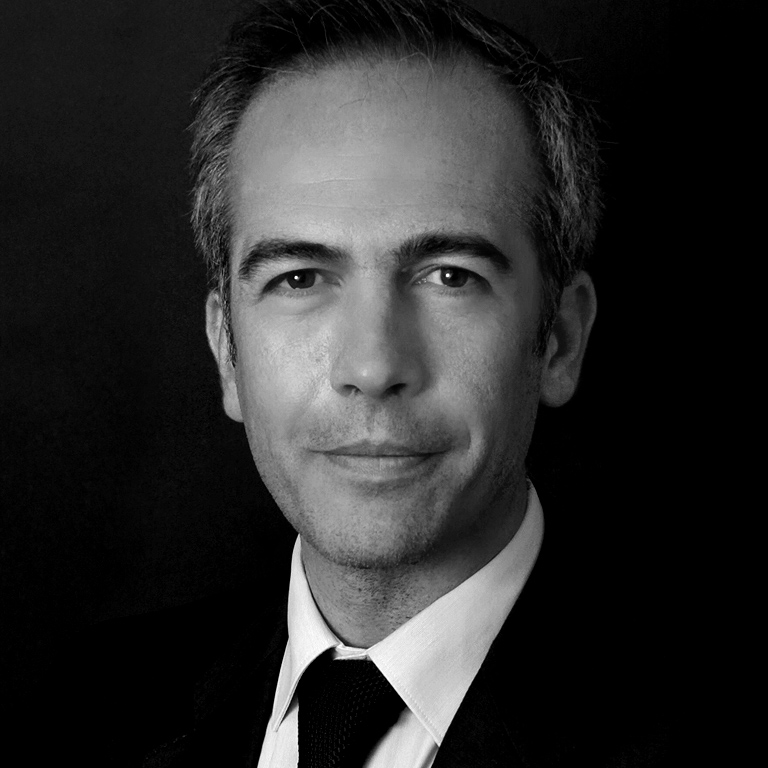 Partner & Group Managing Director
Marc-Edouard Brunelet
Holds a postgraduate degree in Business and Tax Law plus a Master's in Corporate and Institutional Communication.
As a lawyer, Marc-Edouard began his career with the corporate team of a Paris business law firm. Four years later, he retired from the Paris Bar to invest in the Government's crisis communications taskforce.
At the end of this assignment, he directed his career towards human resources recruitment consulting by joining an English-speaking recruitment firm.
For nearly five years, Marc-Edouard supported companies and law firms in sourcing and selecting their new talent.
He then joined a human resources consulting firm specialising in direct-approach sourcing, executive assessment and mobility support.
An IFOMENE mediator, holding MBTI®, Thomas International® and F3P® accreditations, he joined MacAnders in 2011.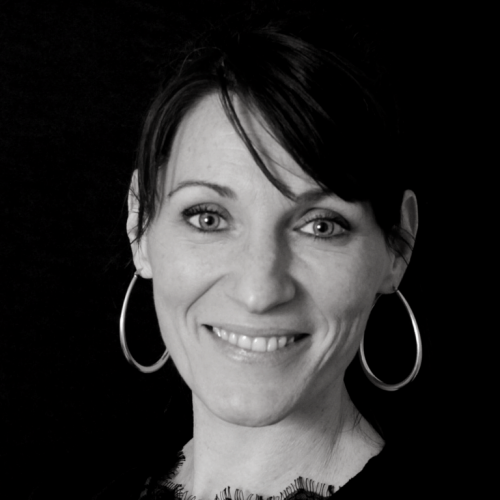 Manager MacAnders Strasbourg
Nathalie Le Mauff
Graduated from a Master 2 at the ICN Business School in Nancy, Nathalie began her career in the sale of hazardous waste treatment services. For almost 7 years she travels the Great East and its industries.
In 2009 Nathalie joined Hays where she initially developed the finance and business accounting division in Lorraine and Champagne-Ardenne. With her experience, she is entrusted with the responsibility of the Hays Strasbourg office in 2010.
For 7 years, she worked in the development of all the group's activities, including HR consulting, with a clientele in various sectors (supply chain, banking and insurance, transportation, metallurgy, etc.). Nathalie is involved in the recruitment of management and executive profiles in the industry sector as a service, with a particular affinity for the finance and human resources professions.
In a desire to expand her expertise, Nathalie agrees to take on the role of HR Manager within the Center Parcs Group, before making the choice in 2019 to take over the creation of the MacAnders business in Strasbourg.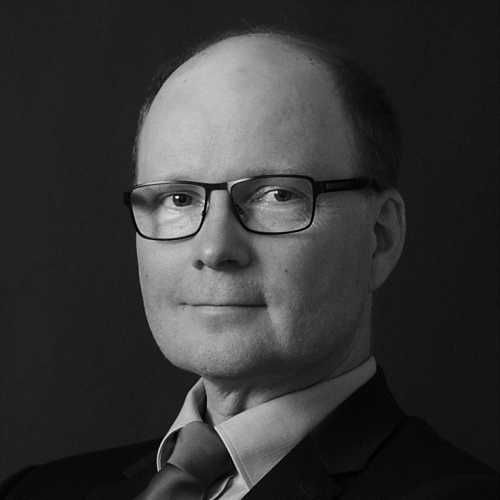 Partner
Jean-Louis Briard
Fields of expertise :
Industry, Building and Engineering.
A Plastics Engineer holding a postgraduate degree in HR. After managerial experience in mass production for the automotive sector, Jean-Louis directed his career towards Human Resources.
He participated in founding the Engineering division for en English-speaking recruiting firm and then joined a major railway industry player in Northern France as an HR practitioner.
In 2004, Jean-Louis decided to co-found MacAnders, to which he contributes his technical expertise and experience in recruiting rare skills in the regions.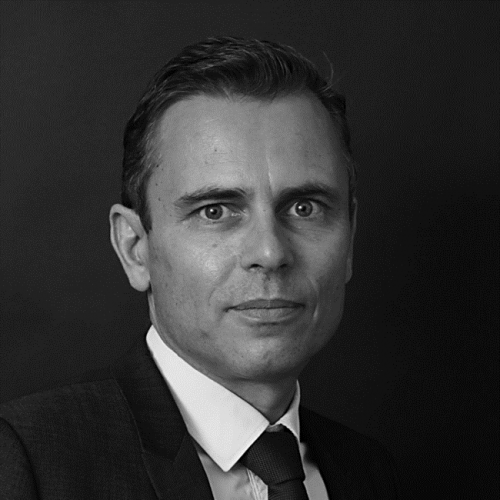 Manager MacAnders Lyon
Pascal Cézard
Pascal is a graduate engineer from INPG and holds the Master of Business Administration from IAE Grenoble.
After practicing his profession as an engineer for six years, Pascal has been working as a recruitment consultant since 1998.
In 1998, he embraced the recruitment consulting profession at Michael Page where he worked for five years. Pascal specializes in recruiting engineers and technical executives for SMEs and large groups, while managing teams of up to 7 consultants.
In 2003, Pascal created his own structure, specializing in the direct approach recruitment of technical and commercial executives, which he developed for six years.
In 2009, Pascal joined an Executive Search firm where he completed his expertise by working on the recruitment of senior executives by direct approach, before developing the recruitment consulting business within an organization consulting firm. in management.
Pascal joined MacAnders in 2014.
Pascal is fluent in English.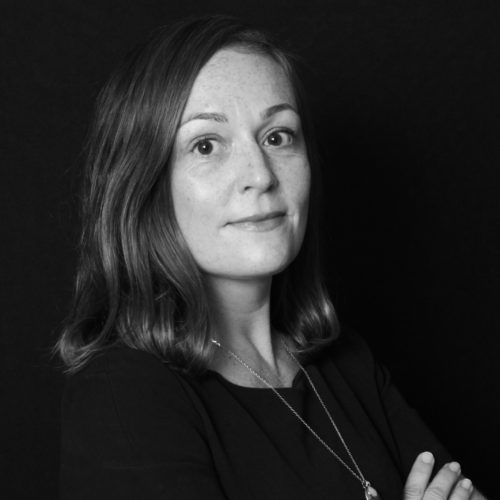 Practice Manager Financial
Laurence Fabbroni
Graduated with a Master in Human Resources and Quality Management, Laurence began her career at Agora Search, where she worked exclusively for the financial entities of a US group.
She then joins the Experis Executive recruitment firm as Senior Consultant. For seven years, she recruits executive and executive profiles for the Bank, Insurance and Financial Services sectors.
Laurence joined MacAnders in 2015 to develop the Financial Services practice.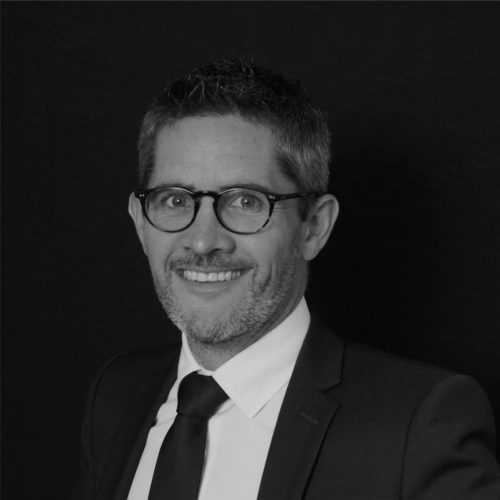 Practice Manager - Real Estate, Construction & Utilities
Bruno Forel
After obtaining his degree in Business School (ESSCA), Bruno joined in 2003 the Internal Audit Unit of a large Anglo-Saxon Group. He assists managers of different subsidiaries in identifying risks and improving procedures. He is moving to a position of Management Controller within the same Group.
In 2007, he joined the Lyon office of the Hays Group and took charge of the Finance, HR & Legal Division. He then recruits corporate profiles on behalf of SMEs and large groups. He joined management positions and in 2010 launched the Public & Parapublic Division in the Burgundy, Franche-Comté, Auvergne and Rhône-Alpes regions. He develops in particular an expertise on the professions of Social Real Estate and Property Development. In parallel, he joined the position of Regional Manager with the responsibility of a large team.
Bruno also took part in the launch of the Hays HR Consulting activity which led him to take part in evaluation missions, skills assessment, outplacement. As such, he is accredited by PAPI, PerformanSe and AssessFirst.
Bruno joins MacAnders in 2018 to develop the Real Estate Practice.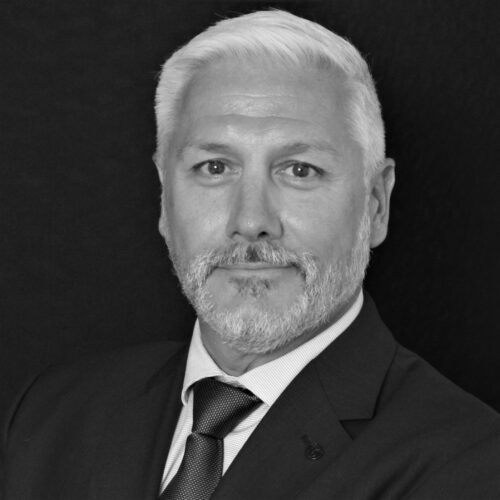 Manager MacAnders Lille
Frédéric Cappe
With a dual technical and commercial education, supplemented by a business school diploma (ISEG Lille), Frédéric spent 10 years in the sale of HR services. Firstly, with a leading temporary employment agency, where he created a department for "industry professionals", then with an Anglo-Saxon recruitment agency based in Lille, in the "Engineers & Technicians" department, and finally with a service company specialising in the outsourcing of HR functions.
Also passionate about real estate, Frédéric then turned his attention to this field by developing two real estate companies dedicated to rental investment in the Hauts de France region, and then joining the Sales & Social Accession Department of a social landlord.
Following this career path, Frédéric joined the Menway group, to take over the management of the Mac Anders office in Lille/Wasquehal.
Translated with www.DeepL.com/Translator (free version)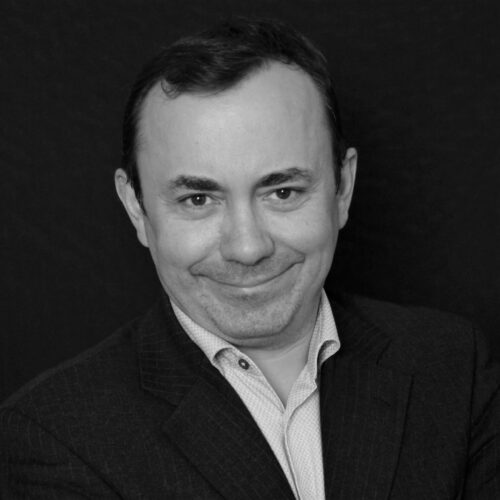 Practice Manager IT
Laurent Roze
Laurent is a graduate of IEP Paris and holds a DEA in political science from the University of Paris Dauphine.
In 2008, after having managed production teams within professional information publishers, Laurent embraced the recruitment consultancy profession, first at Michael Page and then at Aquent and Badenoch & Clark, where he created and developed the practices dedicated to digital and information systems professions.
Laurent is fluent in English and joined MacAnders in 2020.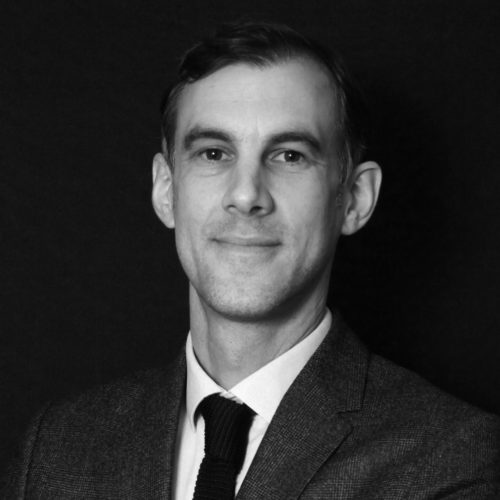 Manager MacAnders Bordeaux
Julien Demare
Julien holds a Master's degree in management and a Master's degree with a major in HR. He started his career as a consultant in a specialised recruitment agency. He became a manager and then a director of a world leader in the search for and assessment of talent (senior executives and experts) for various sectors of activity (industry, services, engineering).
His 15 years of experience allows him to support his clients with his dedicated expertise, creating and developing teams. He joins MacAnders to participate in the development of the consulting activities in the Nouvelle-Aquitaine region.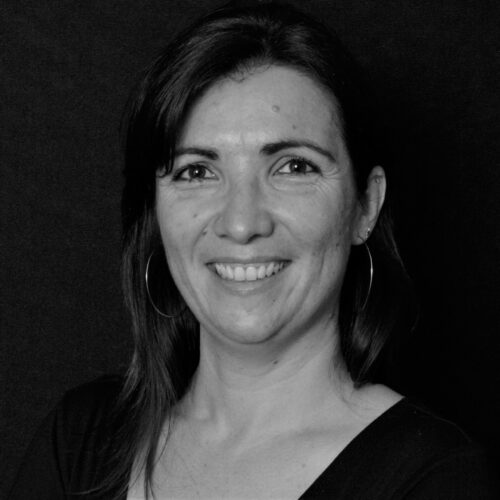 Consultante
Claire Fabre
A graduate of GEM (ESC Grenoble), Claire FABRE has been working in the world of recruitment for some twenty years.
After a foray into the IT field at the start of her career, she discovered the direct approach at Management Recruiters International, mainly with players in heavy industry.
In 2010, she joined Menway as a project consultant, to assist a major energy company in the recruitment and assessment of its future managers.
Claire then returned to the direct approach within Experis and rediscovered her specialisation in the field of process industries, for which she is familiar with the professions and career paths. In this way, she provides targeted support to companies in their search for expert and executive profiles.
Claire joined MacAnders in 2020 to participate in the development of the "Industry and Engineering" activity of the Lyon office.
She is fluent in English and is SOSIE and PAPI certified.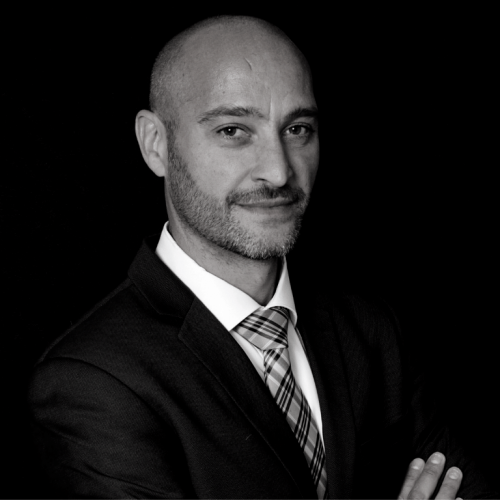 Senior Consultant - IT & Digital Transformation
Jérôme Berr
Graduated from a Master 2 with a major in Human Sciences, Jérôme began his career as a Researcher in a recruitment firm specialized in Information Systems and Telecommunications.
In these consulting environments, he has over 15 years of experience in business development and operational management of middle and top management recruitment assignments in various business sectors.
In order to extend his field of expertise, he chooses to join an "end customer", integrates a large catering group into a Recruitment and Skills Development Manager function.
After an entrepreneurial experience and a return to the Board, he joins MacAnders to participate in the development of the IT and Digital Practice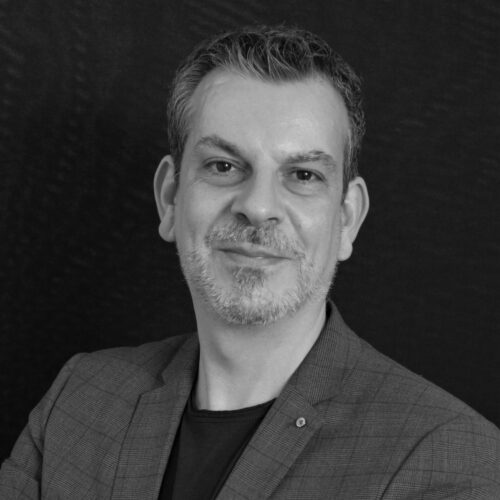 Digital Senior Consultant
Nicolas Antonini
Nicolas holds a Master's degree in Business Law and a Diploma in Art History from the École du Louvre.
Initially intending to pursue a career as a lawyer in the field of intellectual and artistic property and the audiovisual sector, Nicolas changed his career path to enter the world of Human Resources, first joining the European leader in training and then, in 1999, his first headhunting firm. Nicolas thus actively participated in the first recruitments in the world of the Internet and French e-commerce.
Nicolas was also fascinated by the world of start-ups from an early age and took part in the development of the Digital practice of various Parisian direct approach firms. He first joined MacAnders in 2008, then in 2012 he founded his own digital strategy consulting firm.
In 2015, based in Lyon, he co-founded his own startup specialising in employee engagement and support for the creation of innovative entrepreneurial projects.
In 2022, Nicolas joined Mac Anders to develop a practice dedicated to Digital, Startups and Innovation.
Nicolas is fluent in English.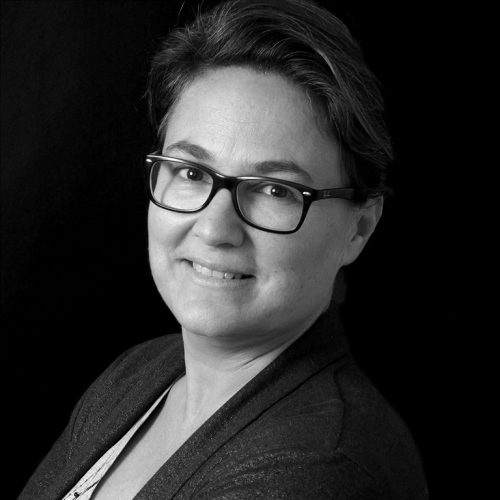 Financial and Administrative Manager
Virginie Genet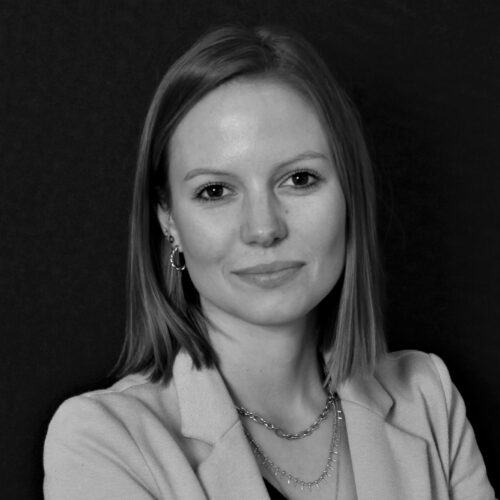 Industry Consultant
Oriane Pottier
With a Master's degree in Human Resources Management, Oriane began her career as an operational HR specialist in the real estate and banking sectors.
She then joined ALTEN, an engineering consulting company, and developed her knowledge of the engineering professions.
Oriane joined the MacAnders team in 2022 in order to participate in the development of the "Industry & Engineering Professions" practice.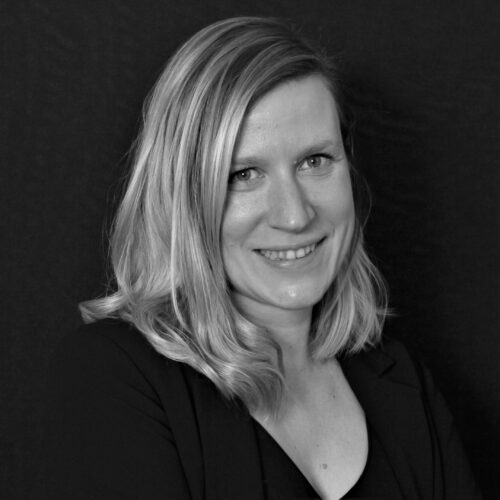 Consultant
Anna Kuzminska
Anna holds a Master's degree in Sociology of Organisations and Human Resources and started her professional life in a temporary employment agency. She then joined a large engineering consultancy in an acquisition department and participated in the opening of an office and the recruitment of engineers in Poland.
With this experience she became a recruitment manager at an industrial site in the power generation sector for a Caterpillar distributor.
Anna also has other experiences in construction and industrial companies where she mainly works on recruitment, school relations, employer brand and career management.
Knowing the challenges of recruitment in the industry, she joined MacAnders in Nantes in 2022 and works mainly for the industry and engineering practice.
Anna is bilingual and has a dual French-Polish culture.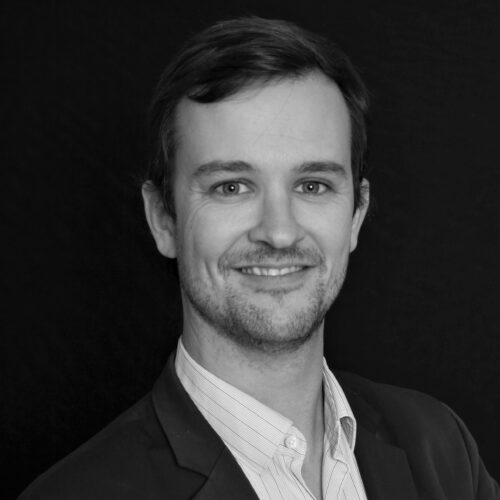 Consultant
Goulwen de Kermoysan
Understanding, reformulating and proposing solutions are the daily actions of Goulwen since the beginning of his professional activities.
After obtaining his doctorate in environmental biology (AgroParisTech), Goulwen worked in auditing firms on the financing of innovation (CIR, CII, Aid and Subsidies) for 10 years. During these two experiences, Goulwen has always acted in the same way: a discovery of the subject before reformulating it in order to appropriate and understand it. Then, a translation of the problems in order to define the actions and implement solutions to meet the needs of his client.
This professional hat is coupled with a personality based on open-mindedness, curiosity and human values. Goulwen likes to exchange, transmit, help and give meaning to her actions. It is thus very naturally that Goulwen joined MacAnders in 2022 in order to put her acquired skills at the service of people.
In parallel to her functions, Goulwen has been an expert at the HCERES (evaluation of higher education institutions) for a little over 7 years.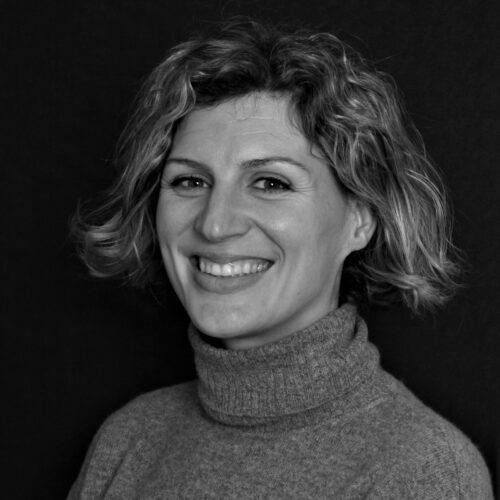 Consultant
Charlotte de Malet
After graduating from a business school and obtaining an MBA in management, Charlotte began her career abroad where she gained six years of management experience in the aeronautical industry.
On her return to France, Charlotte turned to recruitment in the service sector, first in an events company and then at Orange in the South-West headquarters in Bordeaux. At Macanders, Charlotte is in charge of the New Aquitaine region as a consultant, bringing her dual expertise to both candidates and clients.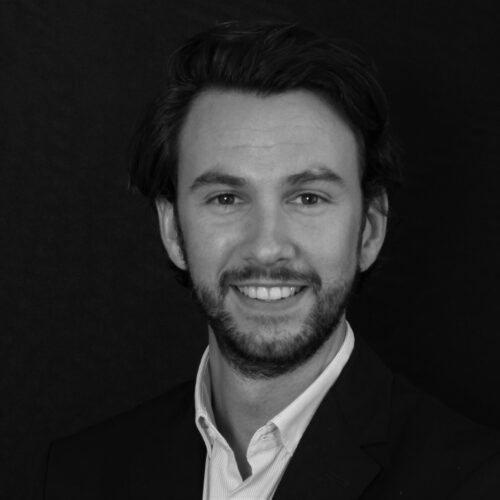 Consultant
Thomas Cerda
Thomas holds a Master's degree in Human Resources and joined MacAnders as a Talent Acquisition Specialist to evolve as a consultant.
Prior to this, he worked in the Hotel and Restaurant sector in management positions which took him to Australia where he spent 2 years. He worked in the Finance & Corporate team.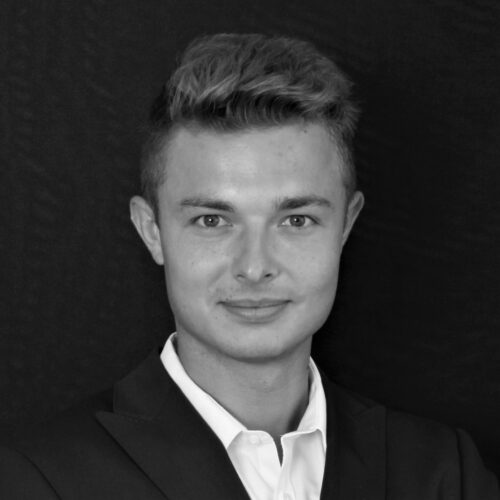 Consultant
Jérémy Petitjean de Marcilly
With a Master's degree in Organisational Economics, which gave him the desire to pursue an MBA, Jérémy discovered recruitment by direct approach as a research officer at MacAnders Group. His previous experiences had given him the opportunity to familiarise himself with the human resources profession through contact with companies as diverse as Nestlé, Orano and Ludosens.
His perseverance, his curiosity and his appetite for interpersonal relations allow him to express himself fully in his role as a recruitment consultant. Jérémy joined MacAnders' Industry & Engineering practice in 2021 and has since been involved in its development.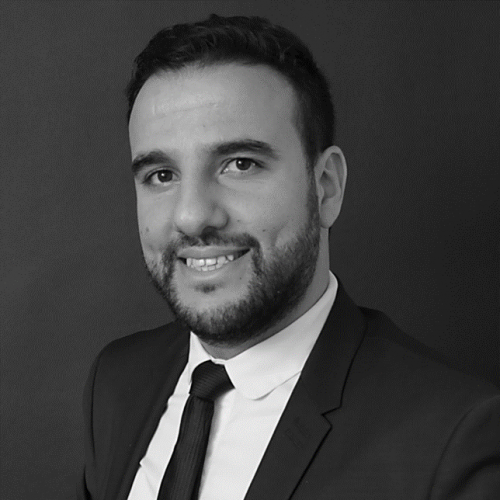 Research Pole Manager
Samir Moussous
A graduate of IAE Paris, Samir began his career at the world leader in human resources solutions, as a researcher on the sales & marketing BU. He will then speak on all the hunting projects of the various BUs at the national level and on a wide range of professions. Samir has a unique talent for contacting the people he targets. Whether it is difficult to reach leaders or experts sometimes acting in the shadows. Agile, methodical, rigorous and creative, Samir is a fine hunter. Samir joined MacAnders in 2014 and was appointed head of the Paris Office's Research Center in 2017.
Samir is fluent in English.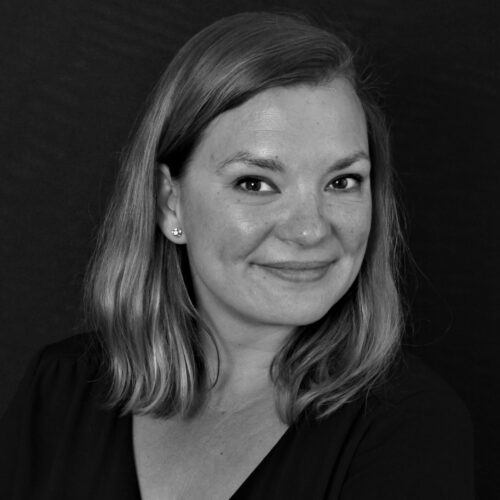 Consultant
Cécile Desmares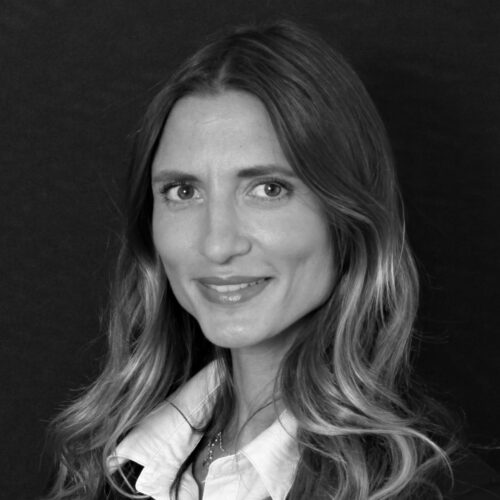 Consultant
Alexandra Cohen
Alexandra holds a Master 2 in B to B Marketing. She started her career with the Clarins group where she acquired an operational vision of the company.
Alexandra then decided to focus her career on headhunting, starting in 2006 at Smith & Jessen Headhunters in Frankfurt and then in Paris, and worked on assignments in France and abroad.
Between 2014 and 2016, Alexandra was in charge of the Research Department of MacAnders' Paris office. In this context, she trained and accompanied the research managers while maintaining the operational management of the research and selection missions that were entrusted to her. She decided to pursue her career with other firms and focused on top management assignments.
Alexandra rejoined MacAnders in 2022 as a Consultant to contribute to the development of the Financial Services and Consumer businesses.
Alexandra is fluent in English.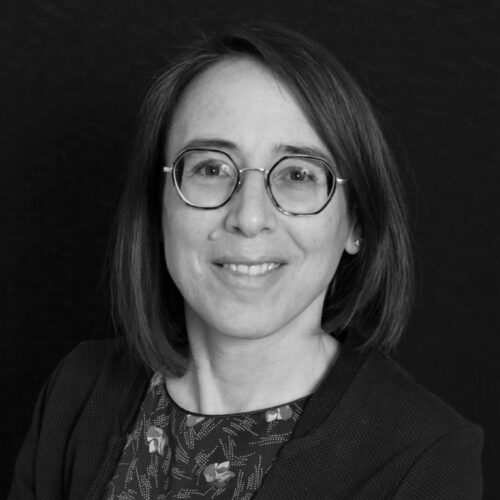 Consultant
Aurore Schneider
Aurore graduated from POLYTECH'LILLE as a food engineer and holds a DEA in food process biotechnology from ENSAIA. She began her career in 2004 as a Sales Manager with the AUCHAN group. In 2008, she joined the central purchasing office of the same group to work as a quality manager for 8 years on various food product ranges.
Passionate about the product and the field, Aurore decided to return to industry in 2016 and took responsibility for the quality management system of an industrial production site of the NESTLE group; before becoming Quality Director within an Alsatian SME in 2018.
With her knowledge of retail, industry and the organisation of companies ranging from SMEs to international groups, Aurore decided in 2022 to join the recruitment consultancy sector to help companies find their talents.
She joined Mac Anders in March 2022 in the Strasbourg office.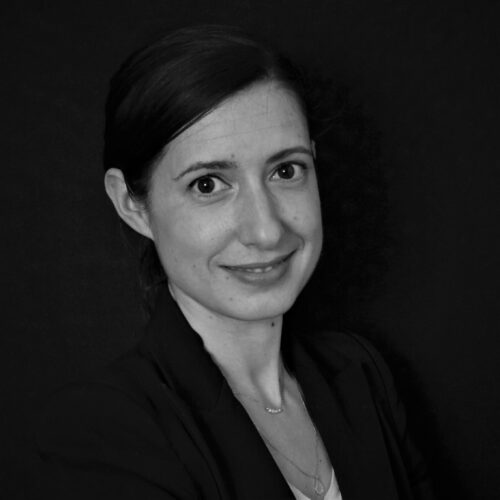 Consultant
Clémence Rochas
A graduate of ESSEC Business School, Clémence began her career in the government and parliamentary affairs department of Sanofi.
She then spent several years in Mexico where she successively developed the public affairs, sales and development activities for the Master Coffee company and then the general affairs, sales and international trade activities for the Miyazaki Seiko company in Mexico.
Clémence joined Mac Anders in 2022 to help develop the business of the Aix en Provence office.
She is fluent in English and Spanish.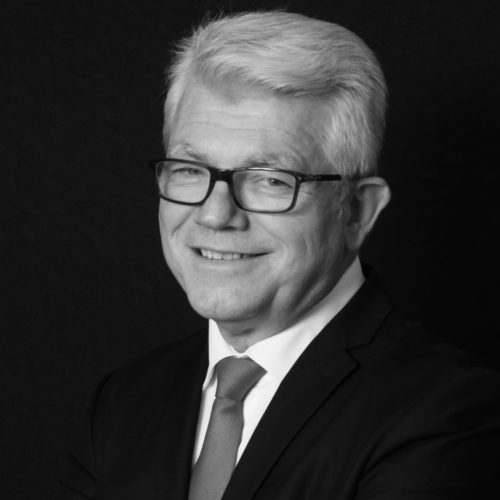 Senior Consultant
Gérard Joulin
De formation commerciale et marketing, Gérard a managé des centres de profit dans des secteurs d'activité aussi variés que l'immobilier, les nouvelles technologies (NTIC), le luxe et l'industrie pharmaceutique pendant plus de 20 ans.
Associant à ce parcours, deux expériences de création d'entreprise, il trouve sa motivation dans le développement des hommes. Fortement attiré par le Conseil en Ressources Humaines avec pour credo « Croire en l'homme et sa capacité à se dépasser », Gérard rejoint le Conseil en Recrutement en 2001 et accompagne ses clients dans le recrutement de cadres dirigeants, de managers commerciaux et marketing ainsi que sur des fonctions Ressources Humaines.
Outre les secteurs mentionnés ci-dessus, Gérard a développé depuis 2005, un savoir-faire dans le recrutement d'experts.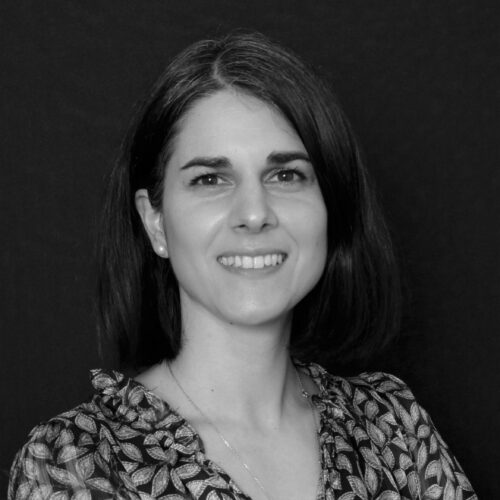 Consultant
Emilie Kessous
A graduate of the University of Paris Dauphine in Human Resources Management, Emilie began her career at ALTEN, an engineering and technology consulting company, as operational HR for the Aeronautics, Space and Defence Business Unit. She was in charge of the career follow-up of the engineers in her area. She then moved to the company's head office to manage the professional training of support functions and to build and deploy training modules.
In 2018, she joined a Capgemini subsidiary as HR Manager for the Industry Market Unit and took charge of all HR issues within her scope.
At the end of 2019, Emilie left Paris for Nantes and joined an engineering company that supports its clients in the energy, ecological and digital transition of buildings and territories, as Human Development Manager.
With this HR experience in a company in a context strongly marked by Engineering and Industry, Emilie joins MacAnders Nantes in 2022 within the Industry and Engineering practice.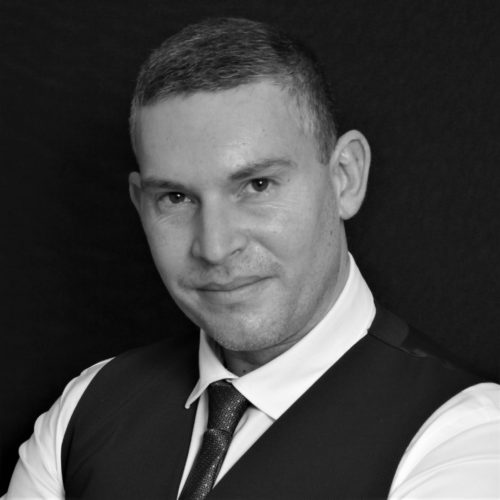 Industry Consultant
Matthieu Loyer
Matthieu holds a Master's degree in political science and a degree in freedom law. After a first part of his career focused on business developer and business manager positions, Matthieu reoriented himself 8 years ago in the recruitment sector as a consultant.
For the past 3 years, he has developed a role as a recruitment expert on the industry side, on the Executive Search segment.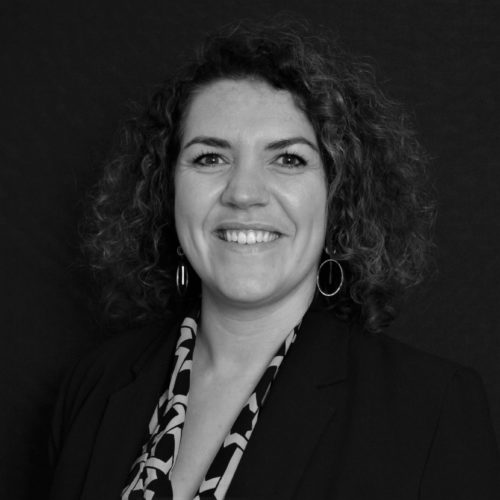 Consultant
Christelle Obis
After graduating with a degree in International Trade, Christelle joined a British industrial group in 2005. She started her career in the sales department where she was responsible for developing the European market with a professional clientele, before quickly moving on to manage a team of sedentary salespeople.
With more than 16 years in the same company, Christelle has developed diverse knowledge and skills in a context of growth, until she found her way in 2014, when she became European Human Resources Manager.
For seven years, she participated in the creation and organisation of her department, both in terms of social issues and HR projects. In order to support her company in its strategic choices, she set up the recruitment policy and became an expert in Talent Management, particularly for executives and sales managers.
Aware of the importance of Talent Acquisition for companies, Christelle joined MacAnders in 2021 to contribute to the expansion of the Strasbourg office.
Christelle is fluent in English.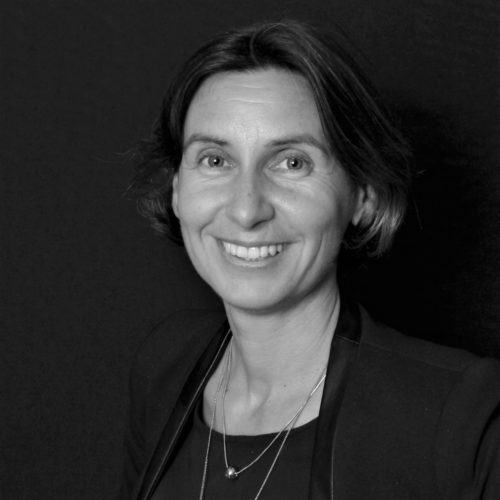 Consultant
Célia Gefart
Célia is a graduate engineer from the Ecole Centrale de Lyon. She initially worked in engineering and industrial services for the energy sector, and in particular for the nuclear sector, within MILLENNIUM and NUVIA (VINCI Construction).
In 2017, it set itself a double objective:
to confirm and complete her skills and knowledge with an Executive MBA,
to join the recruitment consultancy sector in order to assist companies in their searches requiring an excellent understanding of the job environment and technical skills.
She joins MacAnders in 2021 and works on executive and expert recruitment projects for industry, energy and engineering.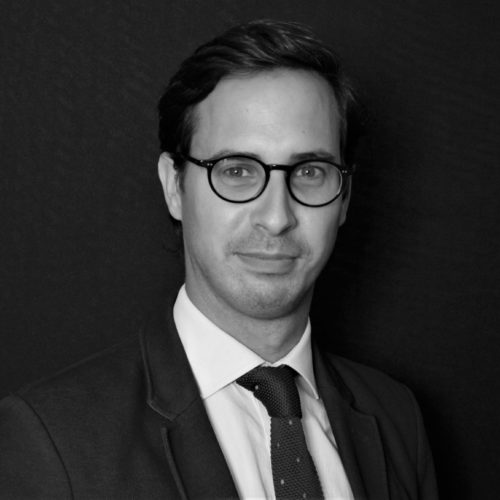 Consultant
Ladislas Sutterlin
Ladislas graduated from the University of Paris Dauphine in Marketing and Strategy. He started his career as a BtoB business manager within the MAPLACEECRECHE team.
Taking advantage of an opportunity, he became deputy manager of a CARREFOUR department store, which allowed him to learn about team management and profit centre management.
He then became sales manager at SEABIRD, a consulting firm specialising in the financial and technical management of insurance companies. In particular, he developed the mutual insurance sector in Niort, while maintaining control over the management of his team of consultants and the recruitment of employees.
He joins MACANDERS in 2021 as a consultant within the Financial and Corporate Services team where he is in charge of the management and development of the Insurance Banks segment.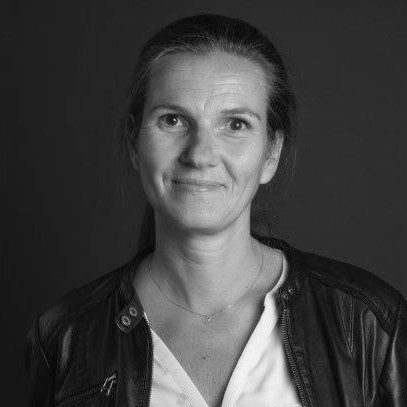 Practice Manager
Violaine de Meaux
A graduate of the Ecole de Gestion et de Commerce (ESC Saint Etienne), Violaine joined a regional recruitment agency at the beginning of her career, where she worked for 10 years. In 2006, she joined Advancers Executive, a recruitment agency of the Vedior group, which was bought by the Randstad group in 2009. She started as a recruitment consultant before taking charge of the Lyon office. She mainly works with SMEs and subsidiaries of large groups. In 2013, she joined Experis Executive Cabinet de Chasse of the Manpower group and participated in its development in the Rhône Alpes region. Violaine will join MacAnders at the beginning of 2021 in order to accompany the development of the firm as Practice Manager.
Violaine assists SMEs, industrial groups and distributors in their recruitment and assessment projects.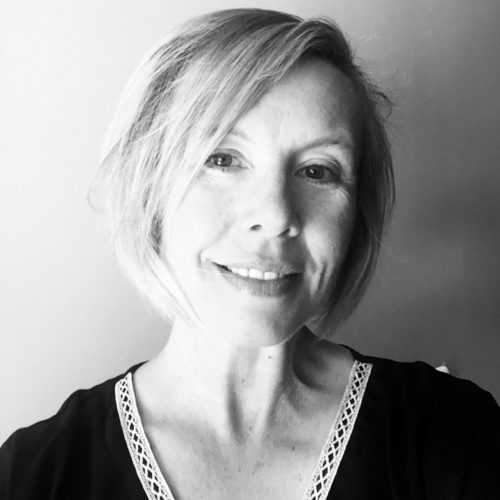 Consultant
Christel Huillard
Diplômée de l'Université Lumière Lyon 2 en Gestion de l'Entreprise, Christel démarre sa carrière en 1997 dans le recrutement chez l'un des leaders mondiaux des solutions en Ressources Humaines, The Adecco Group, à Lyon. En 2005, elle intègre la marque de Middle Management du groupe en tant que Consultante Recrutement au sein du bureau de Strasbourg et accompagne les entreprises dans le recrutement et l'évaluation de leurs cadres.
Animée par la relation client et les challenges, on lui confie le développement du Bureau de Recrutement dédié au Middle Management à Dijon (Spring) au sein duquel elle concrétise de nombreux projets de recrutements et d'évaluations auprès des industries de la Bourgogne pendant 7 ans.
Elle revient dans la région Lyonnaise dans un cabinet de recrutement par approche directe en qualité de Senior Partner. Elle accompagne ses clients, Grands Groupes et PME dans le recrutement et l'évaluation de potentiels de profils Cadres, Experts et Dirigeants dans les secteurs de l'Industrie, la Grande Consommation, le Tertiaire et les Services.
Christel a rejoint MacAnders début 2021 pour participer au développement de l'activité industrie du bureau Lyonnais.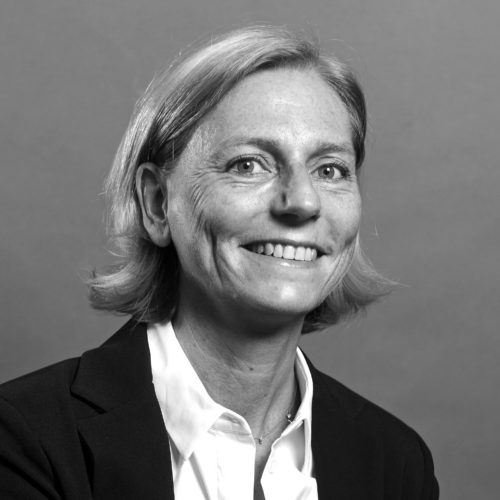 Consultant
Sandrine Jourdan
Sandrine Jourdan is an occupational psychologist who has worked in companies for more than 10 years, holding various positions in Human Resources.
Her career turned towards Executive Search when she joined Mindfield in 2005, where she was mainly involved in executive search assignments, corporate functions (HR, Finance, Communication, etc.) and experts for the industry, services and IT sectors.
Sandrine joins Mac Anders in 2020 to take charge of the development of the Aix en Provence office. Sandrine has a keen interest in the assessment and development of potential and is Sosie and MBTI certified.